At the last session we surprised everyone with the news that they'd be drawing pictures to be exhibited in a bakery in Hitchin . . . then we watched the terror flit across their faces. But despite reservations the results were splendid.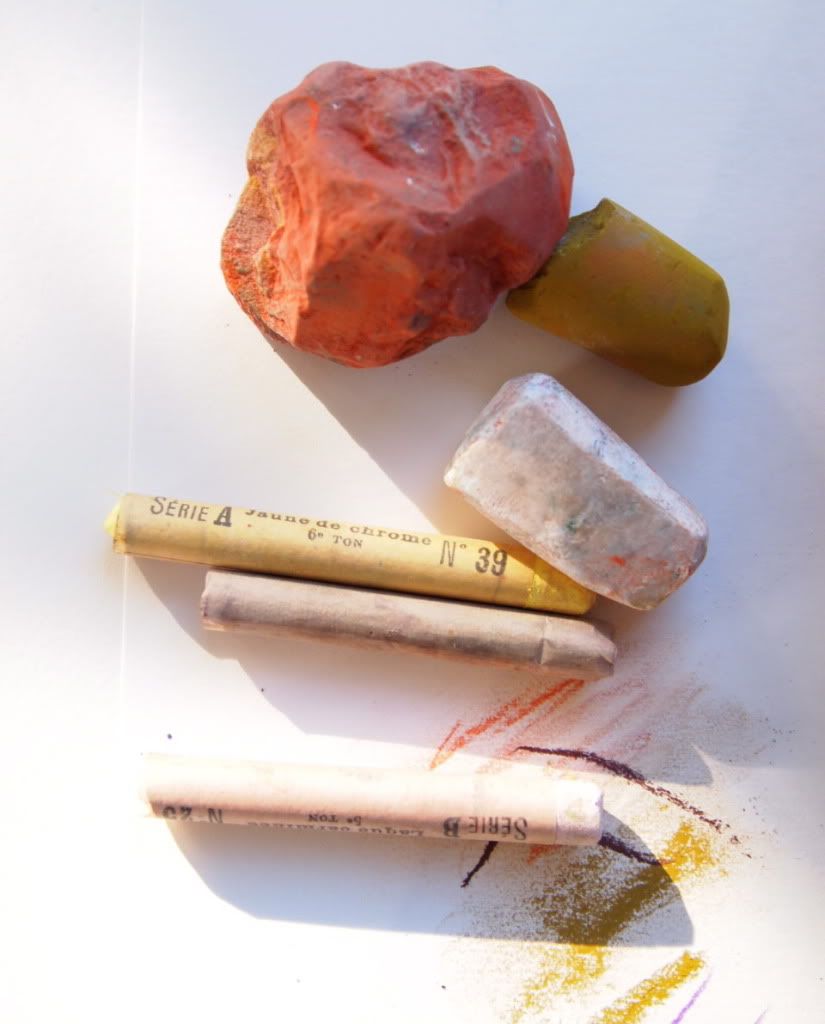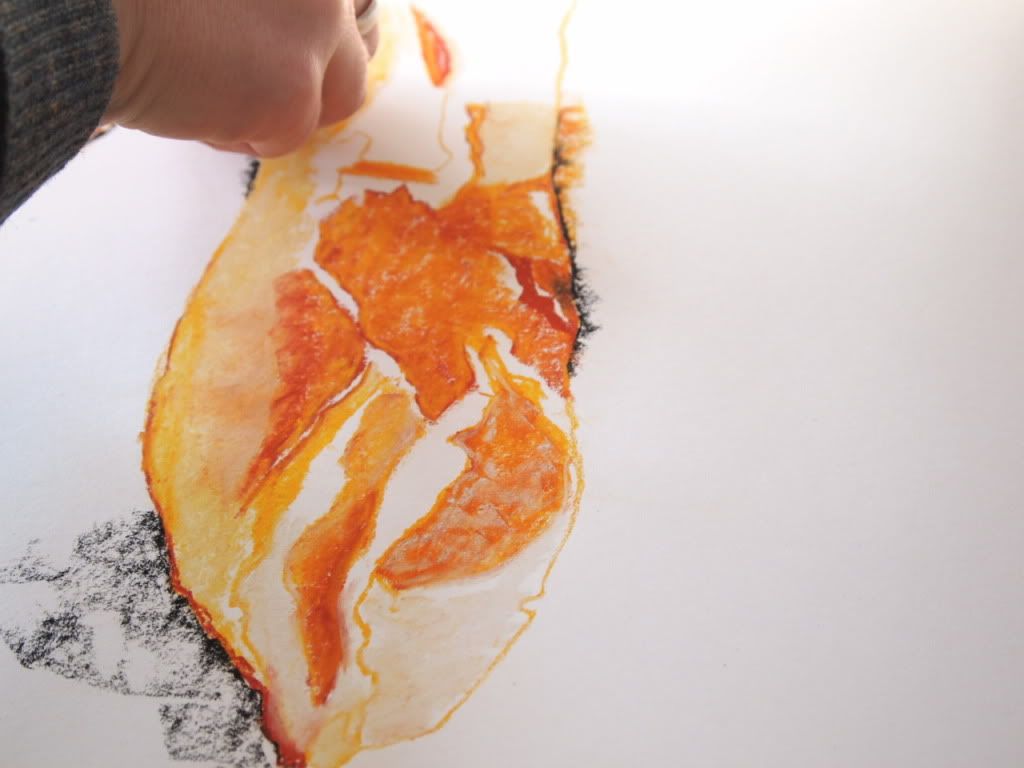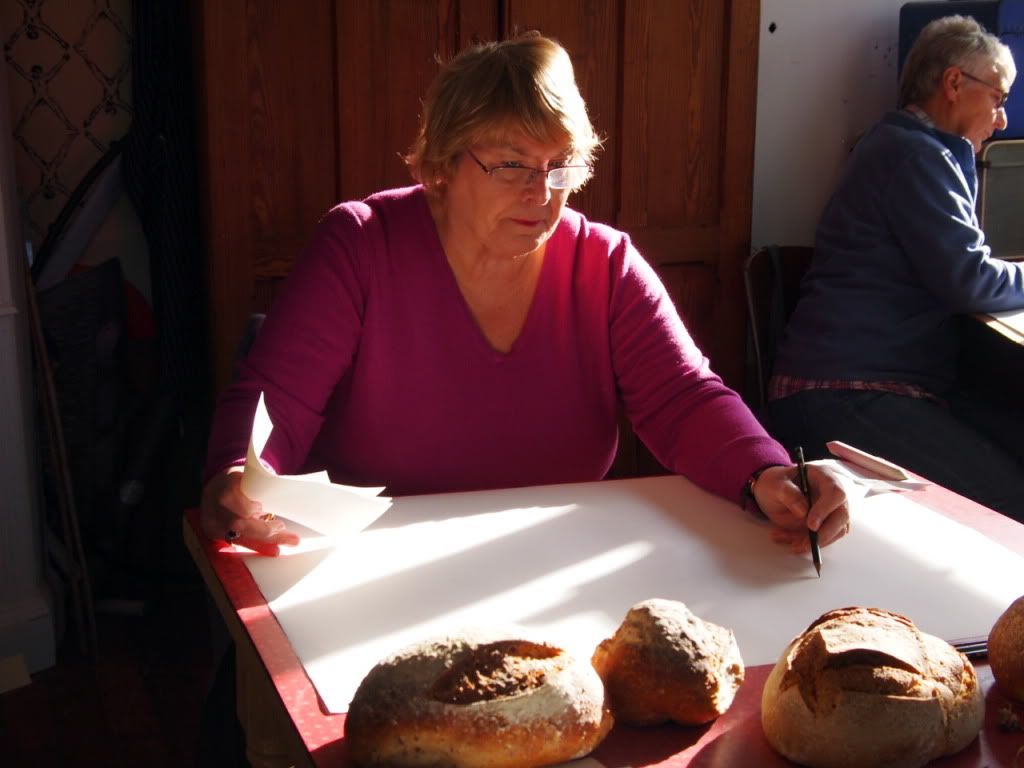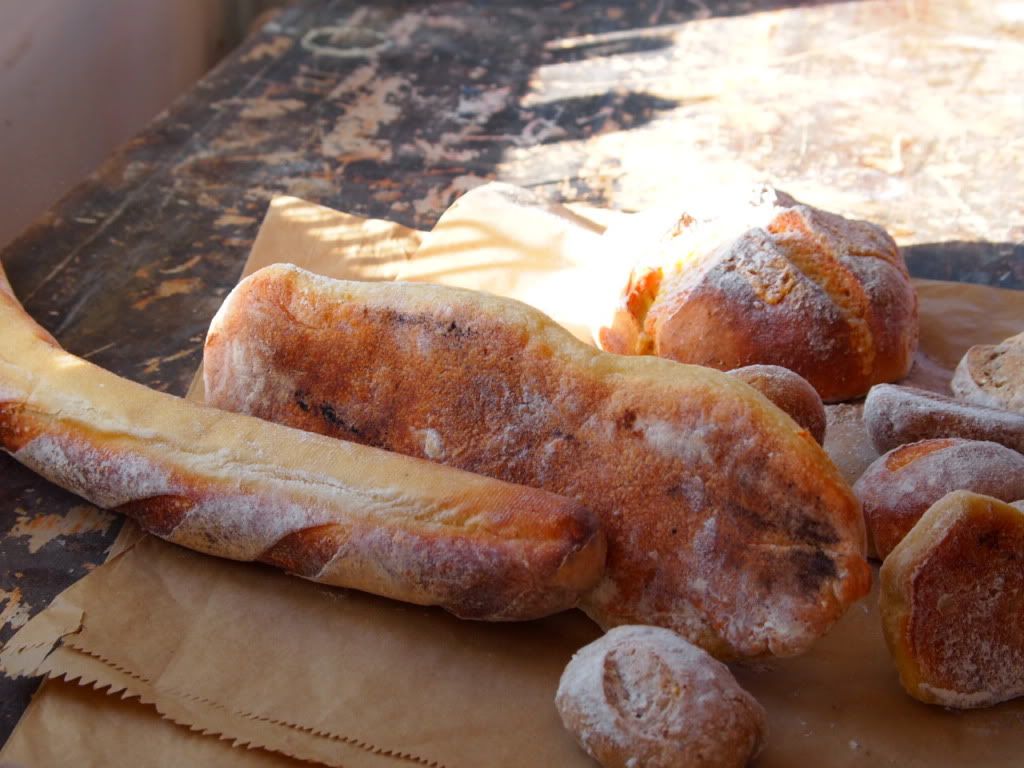 It was a lovely sunny day, so sunny in fact that Brian resorted to this fetching sun hat, very fine.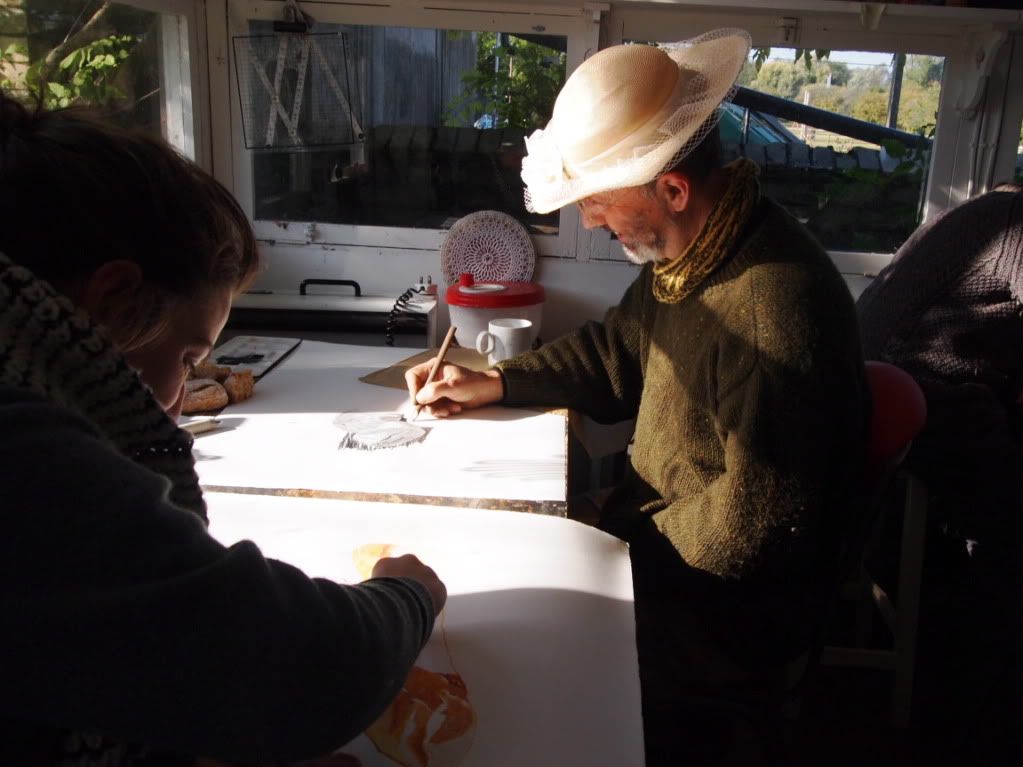 We'll post pictures of the exhibition soon!